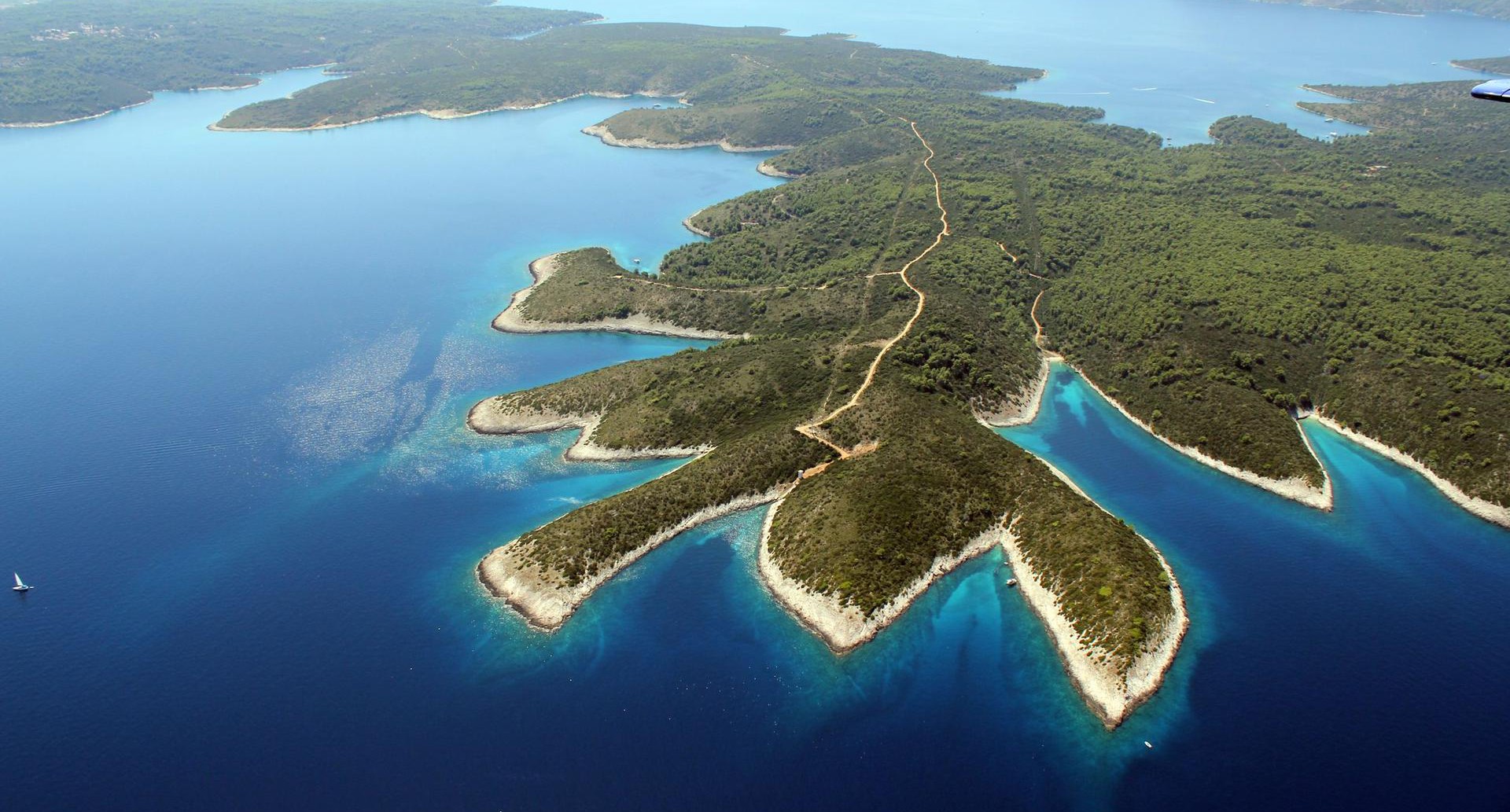 South Pacific
French Polynesia
"This is earthly paradise! " exclaimed Bougainville when he landed in Tahiti one morning in April 1768. The myth had begun. French Polynesia has captivated generations of explorers, travel writers and painters. Scattered over the South Seas, the 118 islands of French Polynesia have never ceased to capture the dreams of men.
The beautiful decor is there to reinforce the image of Paradise found. The high islands, crowned with sharp peaks, shredded by erosion and incised by deep valleys, rise majestically above opalescent lagoons dotted with motus (islets of sand and coral). The islets unravel their sensuous and unspoilt sandy beaches draped in pandanus and coconut palms. Plummeting waterfalls, exuberant vegetation, giant hibiscus, tiare flowers with their heady perfume, hot air and warm rain – everything in Polynesia inspires voluptuousness. Far away, the atolls, tiny lands lost in the immensity of the ocean, are like rafts set adrift.
Swim in the turquoise waters to discover the exceptional aquatic fauna. Bask on the white sandy beaches. Participate in the Heiva i Tahiti in Papeete, the most famous cultural festival of Polynesia. Sail before the wind around Raiatea. At Hiva Oa, meditate over the tomb of Jacques Brel or Paul Gauguin and dream of never leaving this earthly paradise.
A few essential jewels… Moorea (Society Islands) and the famous Cook's Bay, Bora Bora "the pearl of the Pacific" is a sublime picture postcard, Rangiroa (Tuamotu archipelago) is among the most beautiful diving sites in the world, Hiva Oa (Marquesas Islands) the luxuriant island, and the mesmerizing beauty of the extraordinary atoll of Tetiaroa located about fifty kilometres as the crow flies to the north of Tahiti, which has always been a haven of tranquillity and well-being. In July 2014, the Brando opened its doors on this breathtakingly beautiful atoll. The Brando is a unique concept combining pristine nature, luxury and Polynesian charm for a unique experience in an exceptional setting.
Fiji
Imagine 300 islands scattered over the blue waters of the Pacific. Each is unique but all are enchanting with their beaches lined with coconut palms and protected by a coral reef. Imagine a hospitable, smiling people – you are in Fiji, a trip which will guarantee you a mosaic of tropical colours and ancient traditions.
The archipelago is located in the Southwest Pacific, 2780 km from Australia, between the Tropic of Capricorn and the equator. The vegetation is lush and tropical forest covers approximately 80% of the territory. Sugar cane and coconut trees complete the setting.
Vanuatu
The jewel of the Pacific Ocean, the archipelago of Vanuatu provides an idyllic setting for all those seeking exotic adventure. A paradise for ethnologists, Vanuatu is a country of immense cultural wealth, composed of 83 islands with more than 120 dialects. In addition to the magnificent beaches along its coasts, Vanuatu is also famous for its volcanic activity.
Vanuatu also abounds with activities to satisfy each of its visitors: beaches, diving, walks in the tropical forest, visits to the volcanoes, traditional performances, etc.
Back to the list
Back to the top