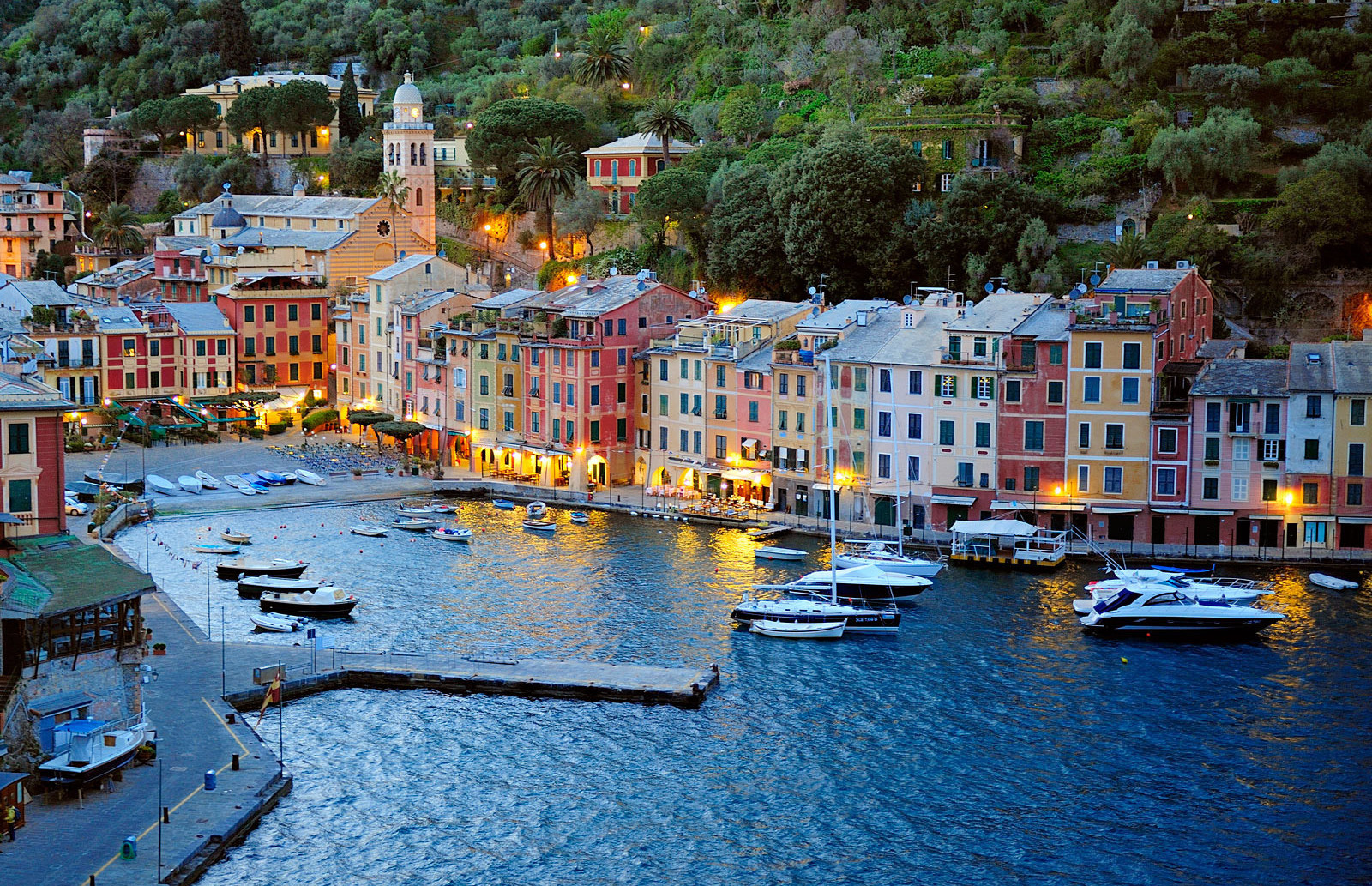 Italy
Portofino
Portofino, a small fisherman's village of the Mediterranean Riviera, surrounded by the Regional Natural Park and Marine Reserve.
This magnificent seaside community, with its atmosphere and maritime traditions of the past, has always been beloved of the artists, famous personalities and writers who have paid tribute to it through their works.
The "Piazzetta", the meeting place of the figures of the international jet set, is the symbol of Portofino, while the little port, with its typical brightly-coloured houses, is a testimony of the great maritime tradition of this small town.
Elba Island
The island of Elba is the largest in Tuscany. It conceals the charm and exclusivity of a land that is rich in history and natural beauty. Rugged and mountainous, its landscapes alternate cliffs, evergreen oak forests, umbrella pines, small ports, wild coastline, and soft sand or pebble beaches.
A truly unique place, where it is possible to admire breathtaking panoramas and unforgettable sunsets, and simply enjoy the immense beauty of this island.
Capri
A landscape of a wild beauty, carved by the wind and sea and marked by the footprint of human genius. Such is the island of Capri.
With its steep, rugged coastline, which is especially famous for its "faraglioni" and numerous caves that create beautiful effects of light, and its enduring myth, the island has always been a favourite destination of intellectuals and the international jet set. A jewel of white rock covered with vineyards and pine trees, set in the intense blue of the Mediterranean.
The panorama over the cove of Marina Grande, the small port from which the cable car climbs up to Capri, is also magnificent. Small houses built of volcanic tuff, rooftop terraces, arcades, pergolas, twisting alleys that lead to Umberto I Square: the terraces are like open-air living rooms from which you can admire the magnificent view. A must!
Sicily
The crossroads of civilizations, Sicily is the largest island of the Mediterranean, and enjoys a unique setting where you will discover Mount Etna, the highest volcano of Europe at 3350 m, fabulous Greek temples, castles and cathedrals influenced by Roman, Byzantine and Arab styles, oriental gardens, palaces and churches, all under one sky. The wealth of Sicily lies in its historic heritage in the large cities like Palermo or Syracuse, smaller ports such as Erice or Cefalu, or in its remarkable ancient sites like Segesta.
Back to the list
Back to the top