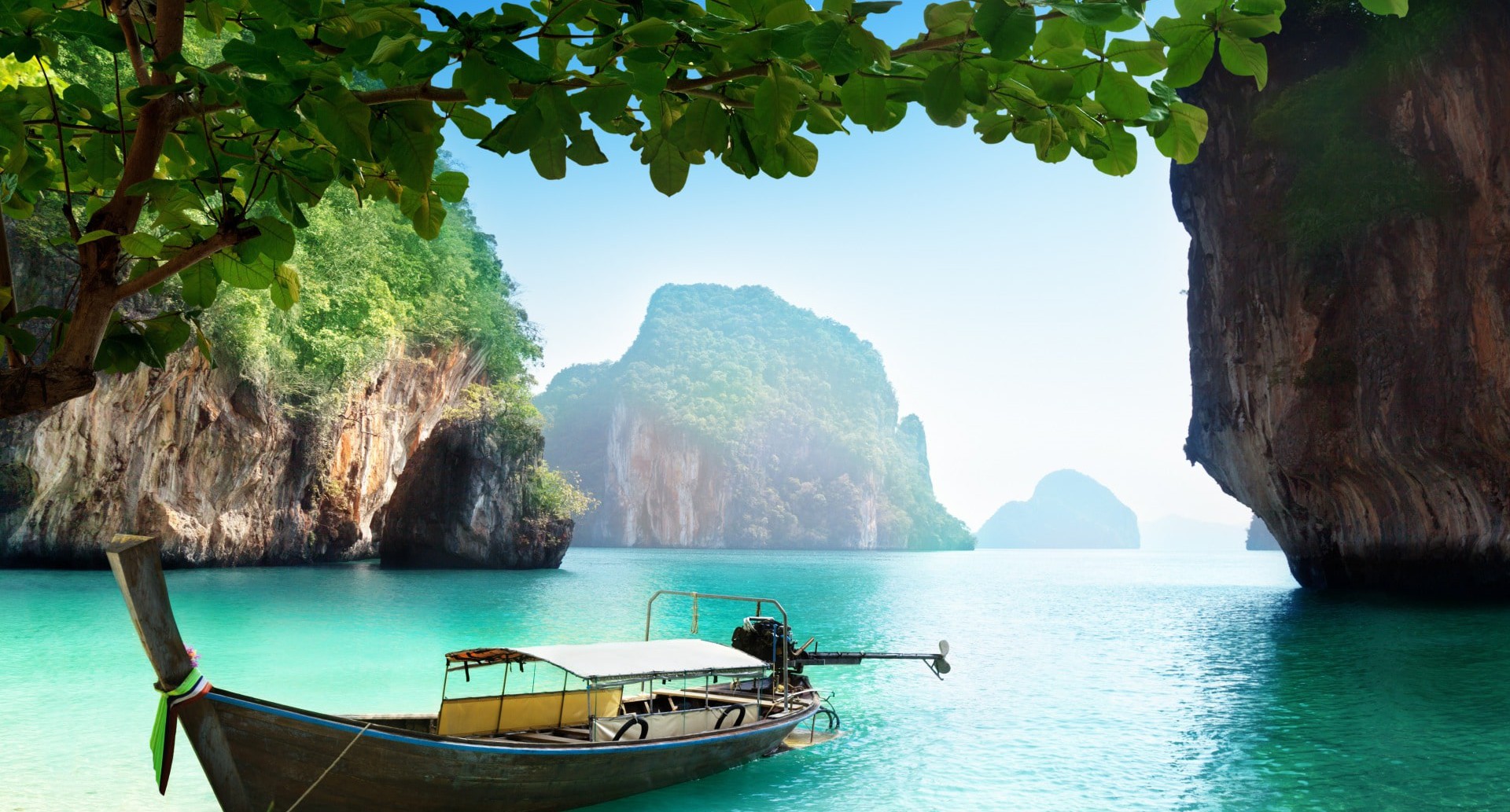 Indian Ocean
Thailand
With its coral seabeds, turquoise water and incredibly gentle lifestyle, Thailand inspires peace and happiness to travellers in search of exceptional landscapes.
Its cultural, architectural and artisanal heritage are the result of its fascinating history, and its landscapes are the quintessence of tropicality with jungles and beaches lined with mangrove trees and coconut palms.
The islands are world-renowned for their white sandy beaches, multi-coloured coral reefs and prolific aquatic wildlife, which make it a real paradise for divers. Cliffs, peaks, caves and mangroves, breathtaking landscapes… all await you in Thailand!
The Maldives
Crystal clear waters, coral-lined lagoons, fine sandy beaches, generous sunshine… in the Maldives, nature has done everything to ensure you an unforgettable trip. Grouped into 26 atolls, the 1190 islands of the archipelago are strewn like a string of pearls across the Indian Ocean, 600 km south-west of Sri Lanka.
Sheltered from cyclones, the Maldives have invented the notion of luxury getaways on island-hotels. Each of the most beautiful islands is home to a single hotel, an intimate break for an exclusive and magical holiday!
The Seychelles
This archipelago of 115 islands is located in the heart of the Indian Ocean. Of granitic or coral origin, the Seychelles lend themselves to several types of travel.
Their islands of fine sandy beaches are sprinkled with charming and friendly guesthouses, hotels nestled under coconut palms, and villas built of natural materials, all boasting irreproachable comfort.
A stay in the archipelago guarantees breathtaking nature and is adapted to the pleasures of hiking and water sports.
Nearly 50% of the territory of the Seychelles is protected in natural reserves, which makes it possible to observe turtles, countless colourful fish and birds that have no fear of the presence of man.
A wide range of activities is available in the Seychelles, including golf, big game fishing, snorkelling and scuba diving.
Back to the list
Back to the top