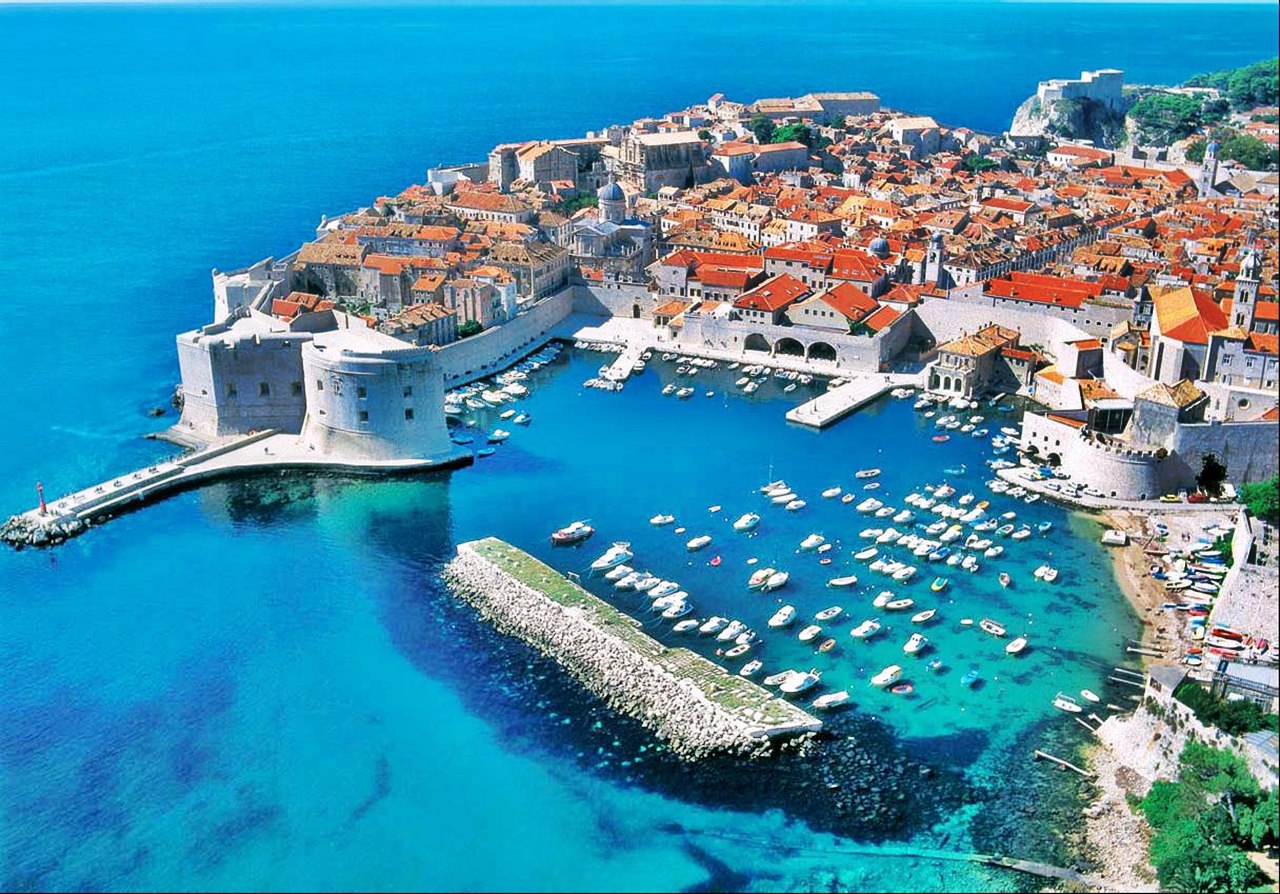 Croatia & Montenegro
Croatia
Its unique mix of glamour and authenticity make Croatia a particularly attractive destination, where beaches bathed by sapphire-blue waters compete with cultural treasures.
The Croatian coast, with its thousands of islands and islets, possesses undeniable charm.
First of all, for its diversity: glamour and glitter await you to on the island of Hvar, where luxury yachts and chic fashion are a way of life. Elsewhere, lovers of peace and quiet will easily unearth isolated coves and desert islets where they can play at Robinson Crusoe to their heart's content.
Montenegro
The hidden treasure of the Adriatic coast, this republic wedged between Croatia and Albania aligns sumptuous orthodox monasteries and preserved medieval villages along a small portion of coastline of 296 km in length. Surrounded by mountains peaking at nearly 1000 metres that literally plunge into the sea, nature has created a true masterpiece here: the Bay of Kotor, the only fjord on the Mediterranean, penetrates 28 km inland. Listed as a UNESCO world heritage site, the Bay of Kotor alone is enough to justify a trip to Montenegro.
Imagine the beaches whose beauty has nothing to envy of its famous Croatian neighbour, jagged peaks as dramatic as those of Switzerland, canyons whose depth competes with that of the Colorado River, palaces of Venetian elegance and cities as old as those of ancient Greece.
Dubrovnik
Dubrovnik, "the pearl of the Adriatic" is a real jewel that reveals all its splendour! Imagine houses covered with pink tiles, a maze of narrow streets, palaces and convents, one of the most beautiful cities of Europe, all girded by magnificent ramparts and fortifications. A city worthy of a film set!
This medieval city is known throughout the world for its architectural wealth. This gem, listed as a Unesco world heritage site, was besieged and bombed by the Yugoslav federal army in 1991. It's a pure joy to wander through its streets: you will have the impression of taking a step back in time. An ideal place for romantics.
Back to the list
Back to the top