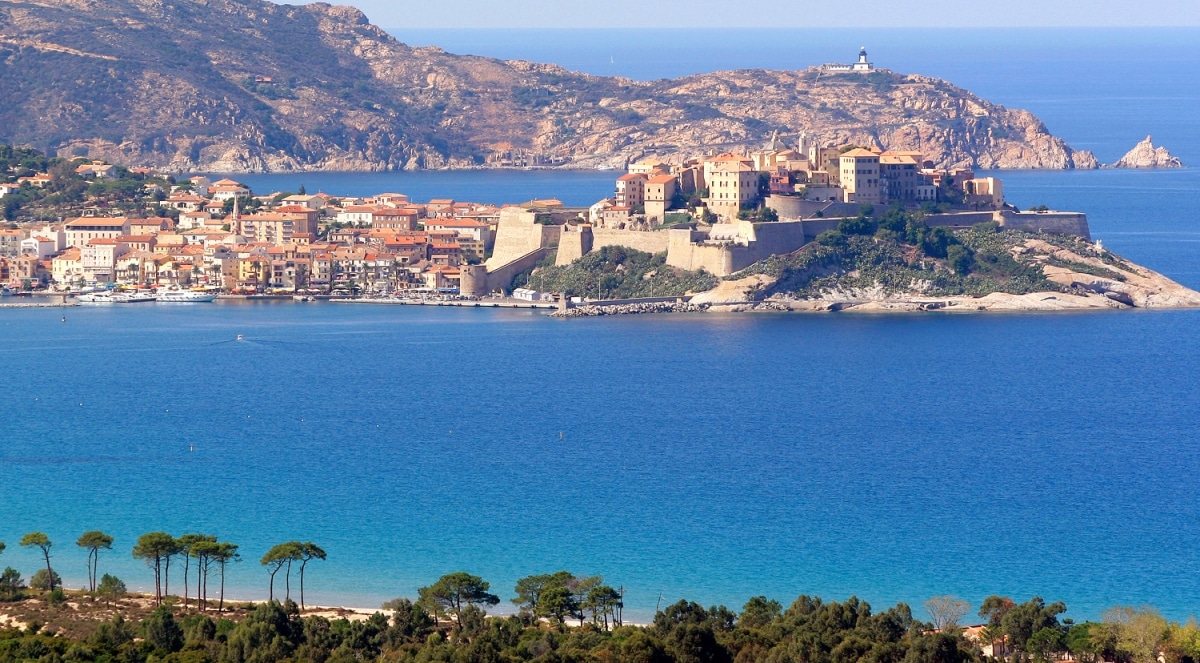 Corsica & Sardinia
Calvi
A gulf encircled by mountains, a white sandy beach 5 km long, a pleasure port and small harbour protected by the famous 13th century Genoese citadel, such is the main panorama of Calvi from the site of Our Lady of the Serra perched on the heights of the town.
A walk along the wooden promenade between the beach and pine forest, a stroll down rue Clémenceau, lunch on the port and a visit to the upper city, all these are essential for any visit to the capital of the Balagne and birthplace of Christopher Columbus.
Bonifacio
All visitors to Bonifacio keep an imperishable memory of their time there.
You visit Bonifacio as you would visit an open-air museum. A stroll through its streets and ramparts is like a journey in a time machine.
Of course, with its thousand-year-old fortress, dozens of historical monuments, houses perched 60 metres above the sea and 120 kilometres of coastline, Bonifacio has everything to satisfy the curiosity and delight of any visitor.
The site of Bonifacio is absolutely unique. Discover it at sunset: the colours are magnificent. The walk from Col de Saint-Roch to Pertusato lighthouse is superb.
Porto Cervo
Porto Cervo is located in the heart of the emerald coast of the Costa Smeralda in the north of Sardinia.
At the famous Piazzetta, whose narrow streets wind through the centre of the city, you will find the most prestigious boutiques and jewellery shops. The architecture incorporates the typical style of the Gallura and even the plainest buildings in appearance conceal elegant residences and exclusive villas. All this is surrounded by scenes of a rare beauty, where the transparency and colour of the sea are the true stars… let your eyes feast on these wonders of nature that are so difficult to describe and impossible to forget!
Porto Cervo is the emblem of the Costa Smeralda, luxury tourism, VIP getaways, trendy bars and restaurants, as well as the privileged meeting place of the jet set.
Back to the list
Back to the top